Investment Company
Spartan Capital S.A. was established in 2010 as an investment company. Spartan Sp. z o.o., a consultancy company, which is now wholly owned by Spartan Capital S.A., has been operating since 2007. Combining consultancy with investments served as the basis for the rapidly expanding Spartan Capital S.A. Capital Group.
We work with institutional investors (other Seed/VC/PE funds) and individual investors (mainly company owners with extensive experience in creating business and effective management, and entrepreneurs, who have sold their companies and wish to support others).
How we work.
The investments of Spartan Capital S.A. come into the following categories:
1. Seed Capital – establishing and financing companies operating in the areas with strong investment appeal;
2. Venture Capital – investments in projects with high growth potential at an early stage of development (start-up, growth);
3. Private Equity – already existing projects, with fast development pace, which constitute a real investment opportunity;
4. Restructuring projects.
Potential investment projects are evaluated by the Investment Committee. Spartan Capital S.A. finances the investments with own funds generated from consultancy and investment services.
Our mission is to find promising investments and earn satisfactory rates of return during the assumed investment period. Such investments guarantee a dynamic increase in the value of Spartan Capital S.A., which adds to the satisfaction of our shareholders.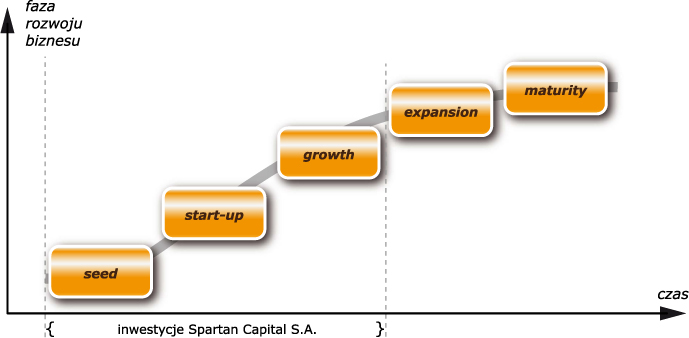 | | | | | |
| --- | --- | --- | --- | --- |
| Add to: | | Facebook | | Twitter |